Shepherd is more than a home.

It's a way of life.
CountrySide Lakes is a Shepherd Senior Living community. We believe in the simple things – friendship, joy, gratitude, and charity. We believe that veterans are heroes and that it's perfectly okay to spoil the grandkids. We honor the individual – offering personalized care and services. And we love getting to know you and your families…what drives you and what makes you smile.
— Charlie Dierke, General Manager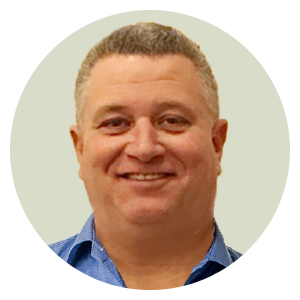 There's a reason for our name.
Natural beauty. All around.
It's easy to see why every year, so many of us opt to head south. A few minutes on-site and you'll get it, too. Of course, most of our residents called Florida home long before taking up residence here at Countryside Lakes. We're situated next to the neighborhood Country Club on just under 7 beautiful acres. So wander and discover. Bring a fishing pole, a friend, or just your thoughts. Our property also offers a year-round swimming pool, 2 shuffleboard courts, a putting green, ample outdoor seating, and gardening opportunities.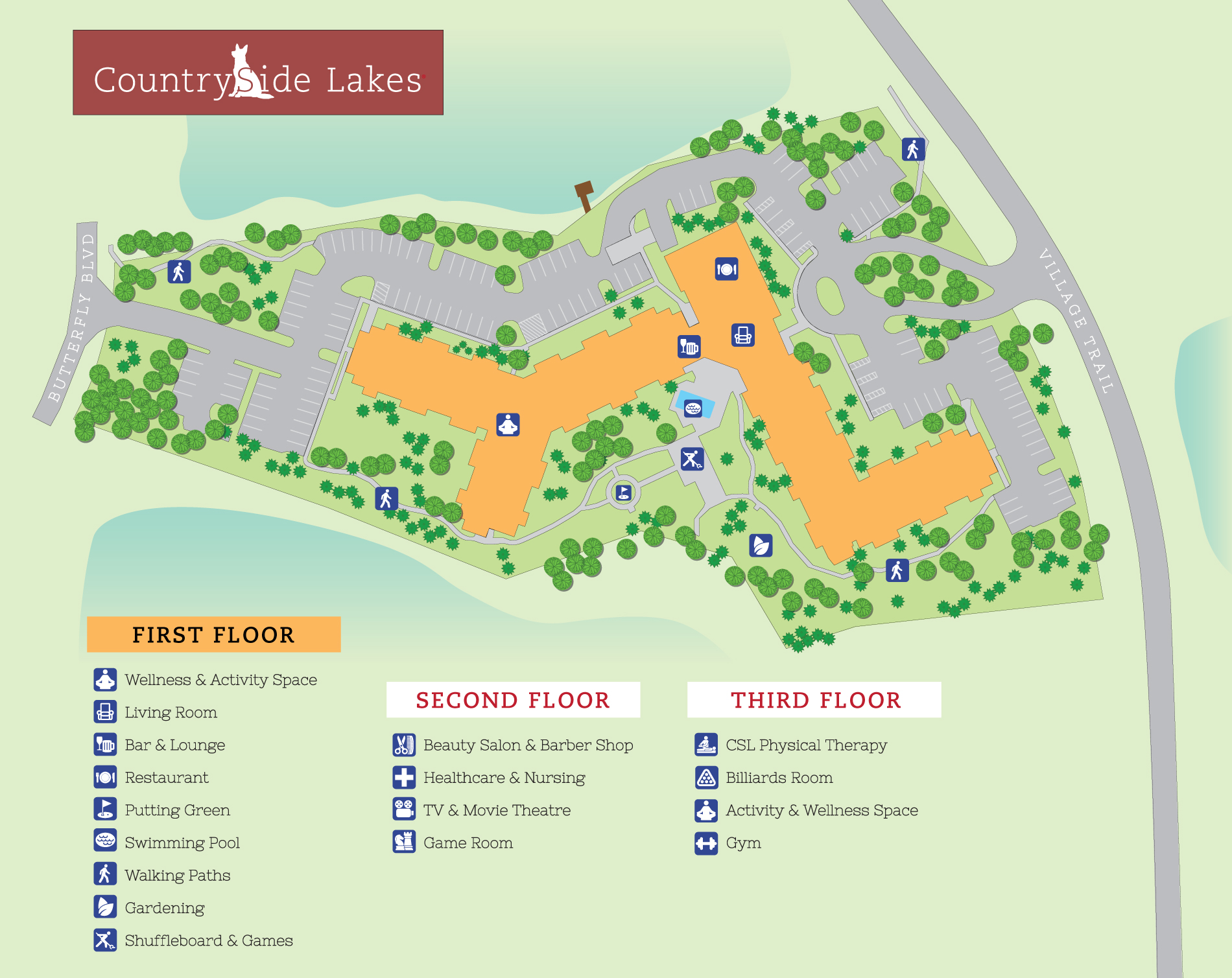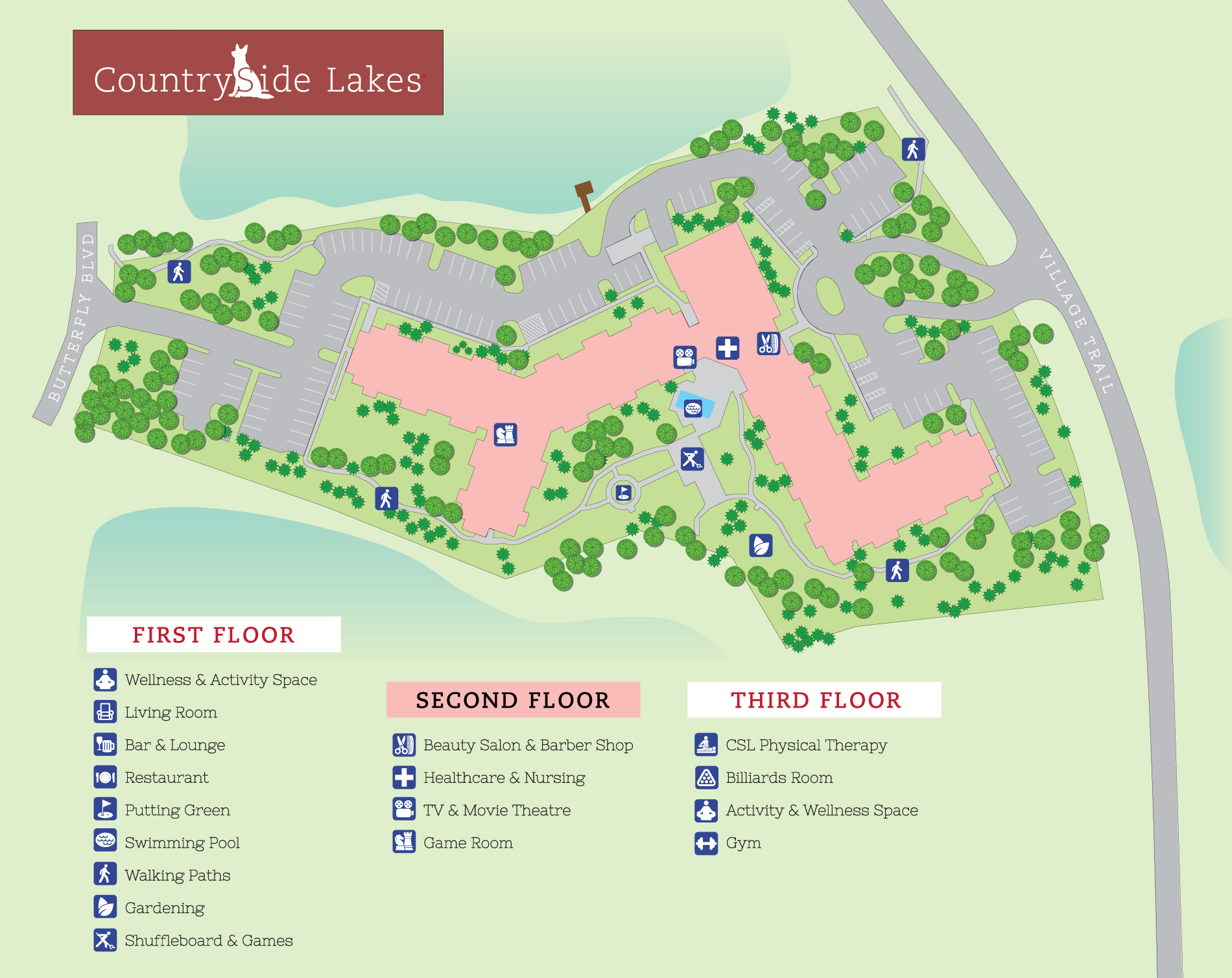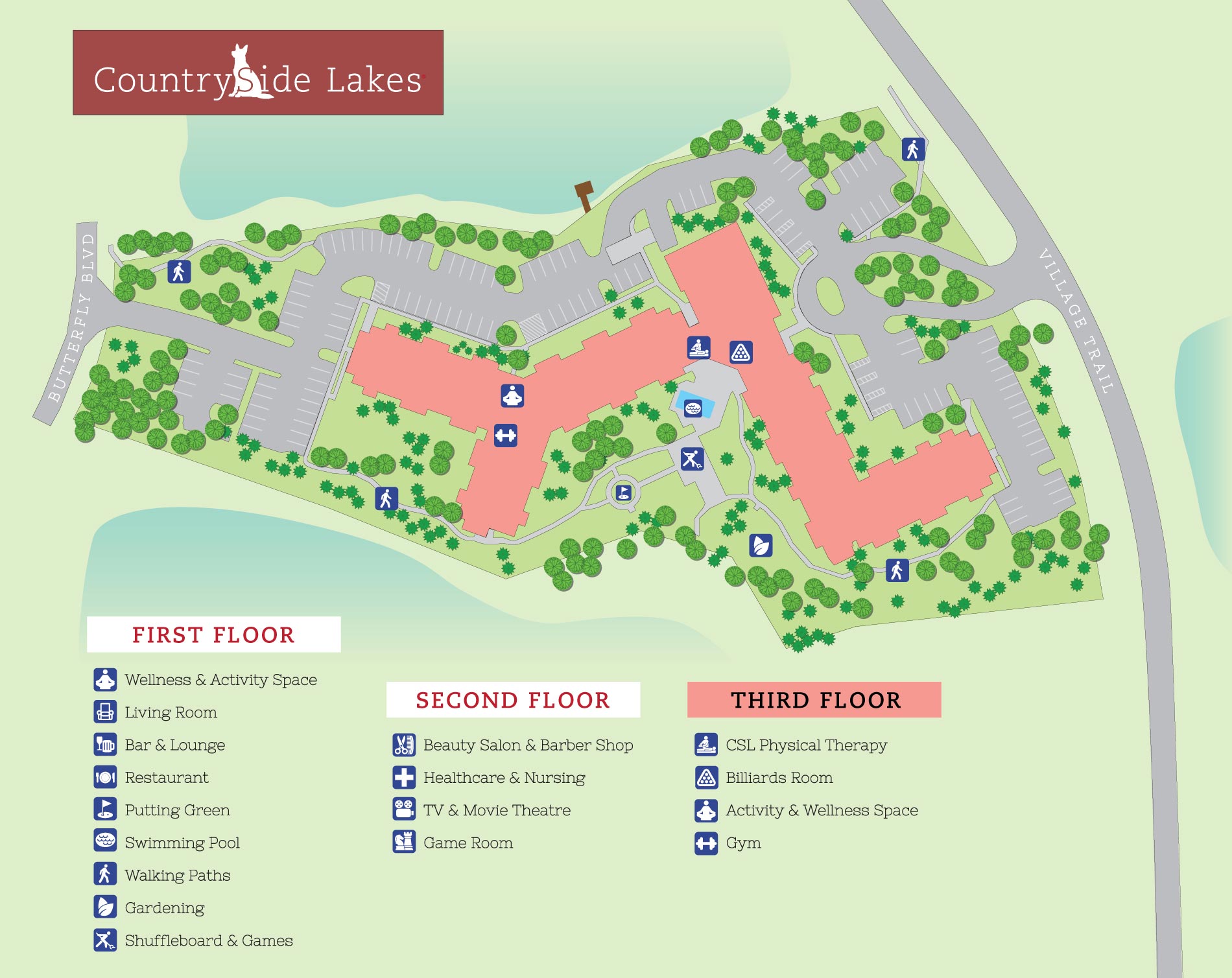 Comfortable. Beautiful. Home.
Our residences feature the largest rooms in the county and oh-so-much more:
Solid surface countertops
Screened-in porches / patios
Welcome to your happy place.
Reserve your appointment today.

They say breakfast is the most important meal of the day…
We're also big fans of lunch, dinner, and everything in between. Oh, and did we mention Happy Hour?
Thinking of moving here?


What better way to meet your future neighbors than to share a meal and some conversation? Let Open Table schedule your next dinner with us. 

Health and Wellness. (and Happiness)
Few things are more important than your health, and experts agree – physical therapy is key as we age. So here at CountrySide, we have a full suite on-site, complete with state-of-the-art aquarollUSA hydro-massage systems and Technogym equipment.
Why travel for your healthcare, when the services you need are right here?
Our certified Physical Therapist and Physical Therapist Assistant are part of your community and part of your life. They work with your wellness instructors to customize programming that incorporates your likes, dislikes, habits, routines, and needs.
More importantly, to you
they are simply Angela and Chad:
two people you know and love
who understand you.
Wellness classes and personal and group training sessions are available 7 days a week. So join in and help keep your body as strong as your spirit.
Our Pup.
This little girl can't wait to welcome you home, go for long walks, or just curl up in the Florida sunshine.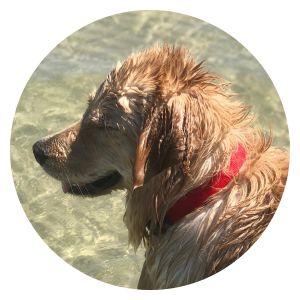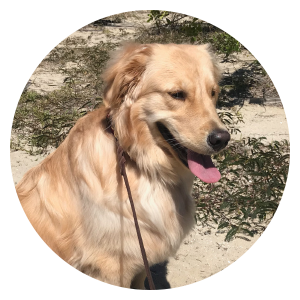 Bella is growing up fast!  Our friendly pup loves spending her days "working" throughout our community – from cheerful doorman to cuddly bedmate. She gives us all some exercise, too – especially during Lakeside with Bella. She loves playing fetch with a stick, romping around our grounds, posing for photos, and showing off her manners.
Have you had your puppy fix today? Come out for some backyard playtime!
There's nothing quite like the unconditional love of an animal. Pets make humans feel good. It's that simple. For the elderly, the results are even more astounding: lower cholesterol levels, less depression, and potential protection against heart disease and stroke. Not to mention that walking, grooming, and engaging in specialty activities with this little pup is far more fun than your traditional therapy workout.

Have we mentioned we like to have fun?
We're pretty social here at CountrySide. Day and night, we have multiple activities going on throughout our grounds. So rest assured, you'll be able to craft your perfect day. Here are a few of the things we're doing this month…
Thinking of joining our community?
Check out our Monthly News Calendar and come spend some time with us. You're always welcome!

Think you'd like to work with us?
Drop us a line.
Currently, we are hiring certified physical trainers. Should have additional certification in yoga.